Get an affordable office / warehouse rental now!

Central Florida office warehouse, workspace or distribution center - We offer Orlando warehouse rental for businesses, as well as workshop, light industrial, and commercial space for rent - the inexpensive flex space you need for your business.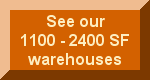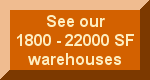 Get the Orlando warehouse for rent that really works for you.  All units have restrooms and offices. Choose the right size and layout, grade level or dock high loading.  Some units have adjacent fenced yards.  We have your Central Florida industrial, commercial, flex space and warehouse rental! 

Commercial, light industrial, flex and warehouse space for lease

Warehouse Orlando owner management by Wise Brothers, Inc.

Let us show you!  Call us at


service@warehouseorlando.com